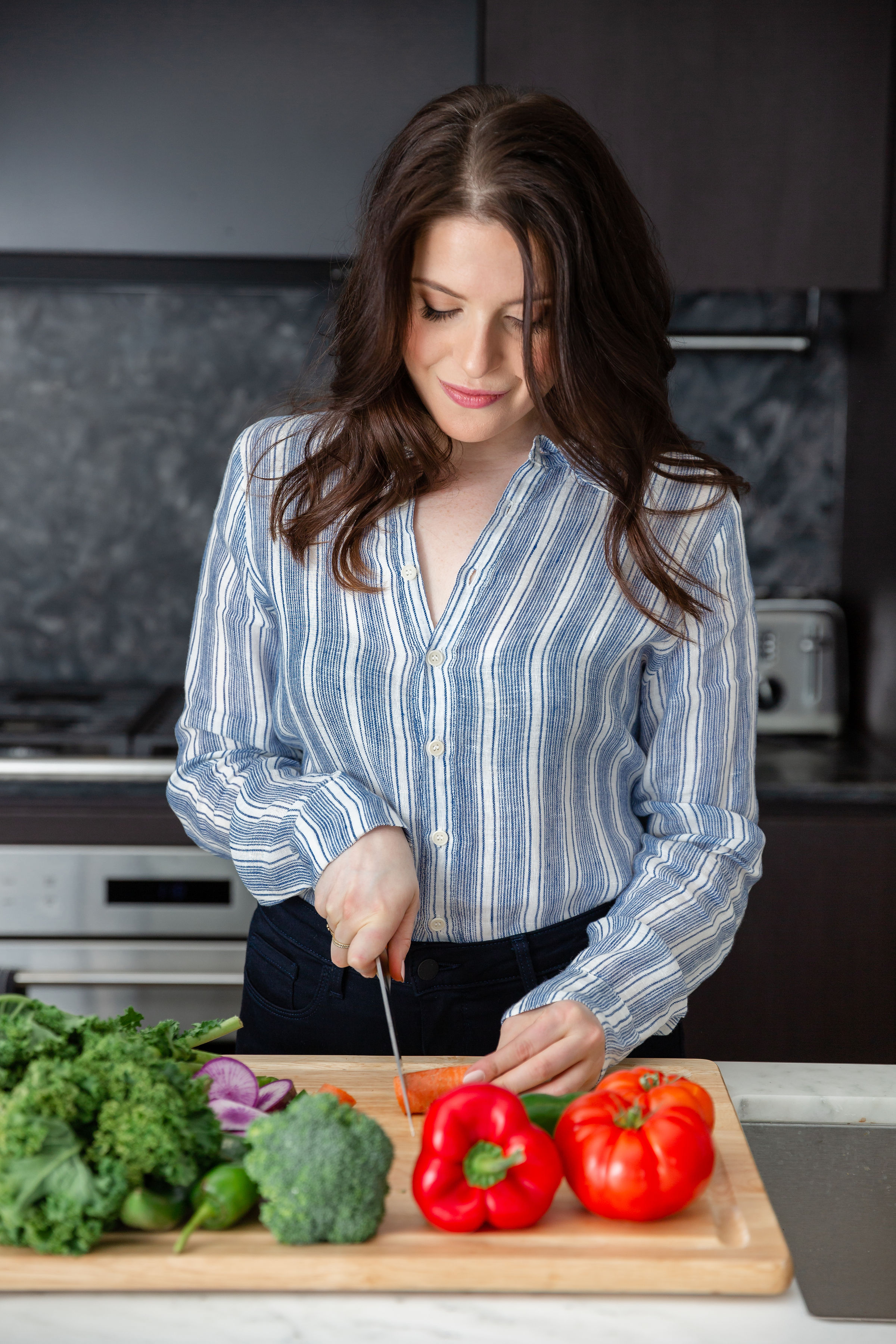 As a native New Yorker, I understand the stress that can accompany living in a fast paced city, and the subsequent toll it can take on the body. Between balancing demanding jobs, a grueling commute, and never ending social obligations, your body needs all the help it can get. That is why I approach nutrition on a macro-level: I don't just look at what you're putting into your body, I take into consideration your lifestyle as a whole; emphasizing sleep, hydration and stress reduction. I also incorporate mindful eating and cognitive behavioral therapy techniques to support my work.
I believe that food should be as enjoyable as it is nutritious. I am a firm believer in eating delicious food without sacrificing your health. Using medical nutrition therapy as the backbone of my practice, I apply evidence based guidelines and research to help steer my clients to ultimately become their happiest and best selves.
I create personal and flexible strategies, allowing my clients to enjoy food, feel empowered and achieve individualized nutrition and wellness goals that fit any lifestyle. I believe that small changes over time amount to significant lifelong changes. When it comes to nutrition and wellness, there is no such thing as "one size fits all." Using my experience and expertise, I approach every client individually, providing guidance and support as you start your own journey.